Nursing Practitioners Arizona
Optimal Health Medical Clinic has a team of certified registered nurse practitioners to offer complete health care services for the people. Without compromising, our nurse practitioners in Mesa, AZ, provide personalized care for every one per their health needs.
Lilian Laimo is our certified registered nurse practitioner who leads the team of nurse practitioners in Glendale, Phoenix. With 10+ years of experience in providing primary care services, she can treat all major conditions of people from the age of 6 to old age.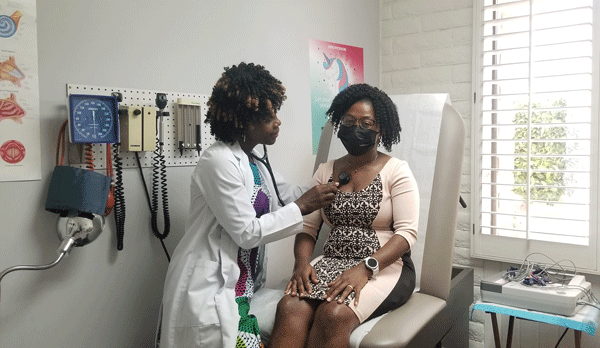 Whether women's health issues, old age health problems or other health conditions, our nurse practitioners are available 24/7 in physical sitting and telehealth remote services.
Conditions we treat –
General health care
Heart disease
Skincare & infections
Respiratory problems
Acute & chronic health issues
Diabetes
Hyper & Hypotension
Vaccine and immunization
STD testing
Infections
Cold/flu
Geriatric health conditions
Weight management
Depression and anxiety disorders
Animal bites
Allergies
See the conditions treated.
Our nurse practitioner Lilian Laimo is a skilled nurse practitioner in Gilbert, AZ, trained in medical and operative medicine to offer the best healthcare services. Like her, our entire team of nurse practitioners is trained, skilled, and well-qualified to provide health care services for all the above-listed health conditions. If you need assistance, book an appointment or schedule a call for a personalized approach to healthcare with our nurse practitioner in Mesa, Arizona.
Looking for a Nursing Practitioners? Schedule an appointment with Lilian Laimo by calling the office at (623) 910-3171 or using our convenient appointment request form.
Contact Us
Request an appointment
Submit your contact details