Primary Care
Primary healthcare providers at Optimal Health Medical Clinic are dedicated to providing the best primary medical care services. Also, all your medical needs and care are looked after by one of the best primary care providers in Mesa, AZ.
Your health and happiness come first here at our medical care in Mesa, AZ. The nurse practitioner provide expert, personal medical care for patients of all age groups from 6, throughout their lifespan. They work as a team to improve health and reduce costs by actively managing primary healthcare for our patients. Diagnose, treatment, and preventive measures for all acute and chronic illnesses and disease conditions are included in these primary care services.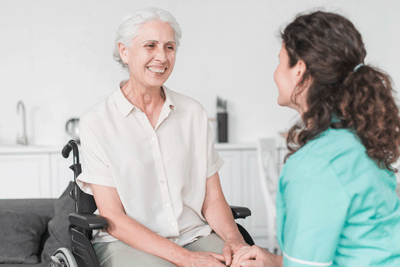 Patients will often visit our primary care provider for:
Wellness visits and physicals
Immunizations- both for children and adults
Treating acute illnesses and injuries– from the flu to broken bones
Managing chronic illness and coordinating complex care with specialists
Nutrition and weight loss care
Pediatric and adolescent care
Basic women's healthcare- including pap smears for cervical cancer testing, and treatment of PMS and migraine headaches
And much more
See the conditions treated.
We approach each patient with the intent to listen, understand, and care. We focus on prevention and staying well, but we understand that life is unpredictable. We're here to accommodate your emergency situations, busy home, and work schedules, and health and wellness goals.
Immunization Chart For All Ages
The CDC recommends a specific immunization vaccine schedule based on your child's age. We offer immunizations for children of all ages. If you are unsure of what vaccinations your child may be due for, you can refer to the CDC charts or you can schedule an appointment with Lilian Laimo.
Commonly Used Medications and Side Effects
Any medication can cause an undesirable effect, whether it's prescribed by your physician, over-the-counter (OTC), or even a vitamin supplement. It is important to be aware of the possible side effects of your medication and to discuss any abnormal or intense side effects with your healthcare provider.
Comprehensive Primary Care Services in Gilbert, AZ
Optimal Health Medical Clinic can provide quality healthcare to patients of all genders and ages. Our comprehensive primary care services cover all your health issues from acute illnesses from cold to chronic conditions like blood pressure. Along with regular checkups, our healthcare providers encourage lifestyle changes, which lead to a balanced healthy life.
If you have any questions about primary care or immunizations, you can schedule an appointment with Lilian Laimo by calling the office at (623) 910-3171 or using our convenient appointment request form.
Contact Us
Request an appointment
Submit your contact details